The wedding process, it's an absolute melee of details, options, ideas and opinions.  It's stressful, it's chaotic, and it will downright make you pull your hair out, hair which you're going to need to look amazing for those wedding pictures.  Within this marathon of planning, the two prime stakeholders happen to be composed of entirely different sets of planning DNA – the future bride and the future groom. 
Let's be honest, most guys aren't great about details and planning.  Their shopping modus operandi tends to look like this: beeline into a mall in a half sprint, swipe a credit card and to get back to the TV as fast possible.  Shopping to men is like watching football to women where true shopping success to men is often just getting it done and not totally screwing it up.  Ladies are thoughtful, patient, consider the options, all while finding the best price.  They're just born with amazing shopping genetics.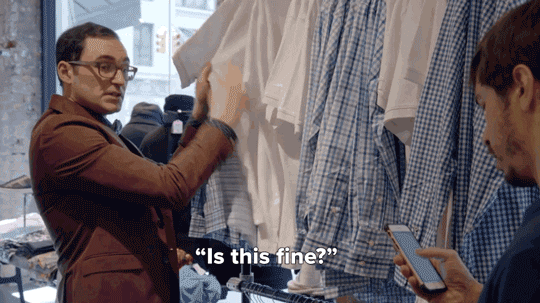 Amongst all this madness looms one crucial responsibility for the less planning blessed, the groomsmen gifts.  It usually finds itself on the back end of the overall, when both sides are experiencing planning vertigo.   Combine this handicapped mental state along with the natural tendencies of these lugs we love, and you have(sound the eerie doom music) procrastination.   Here at Groovy Groomsmen Gifts, we see this trend ALLL the time, it is downright real.   Note a request from a recent customer, says Will:
"Please expedite! They must be delivered by Tuesday.  When I placed the order, it estimated delivery by the 19th. I would not have ordered otherwise.  It's critical that they be there on time.  Sorry for the urgency, it's down to the wire now and I can't mess this up."
What do we see here?   We see a man rushed, feeling the heat, clearly procrastinating and in a state of fear.  Why?  The age old man story, they waited too long.  While guys don't have nearly as much to do, they become easily hung over on the details.   In fact, ladies often find so little faith in the gender from Mars, they take it into their own hands – check out this note from Kristi: 
"Thank you for the email...I searched high and low for the card sets and am happy I came across your website.  My first of 6 children is getting married, he and I are learning as we go!  Good thing because my daughter is next up with her wedding November of 2016.  I am hoping to have the sets by Thursday for the rehearsal dinner.  Do you think that is possible?"
This procrastinating slackers MOTHER is handling it for him.  Let's take a look at some really interesting stats:
-      40% of the orders placed on Groovy Groomsmen Gifts are needed within 1 month of the wedding
-      10% of orders are needed within 1 week
-      100% of rush orders are stressful for the bride, groom, and Groovy Groomsmen Gifts
Groomsmen gifts become a little lost in the windstorm, but make no mistake, they're a big deal.  Guys spend hundreds of dollars on these things (average order is close to $200) doing their best to let their guys know what they mean to them.  They're a centerpiece event of wedding eve, a tone setter for a group of important people that are going to be at your side during the big day.   Flowers, all that other stuff, yeah, it's important, but is it really as important as saying thank you to the people that mean the most to you? 
So how do we help these poor saps get it right?   We can help.  Send us their email and we'll automate a pop up to ensure they're reminded in advance, no obligations.  Some of our most appreciative customers are those we were able to hustle for last second for when they were stressing out, QUOTE:
This shouldn't be stressful.   It's too important, do it right.  Let us help.